Security. Safety. Smart Control.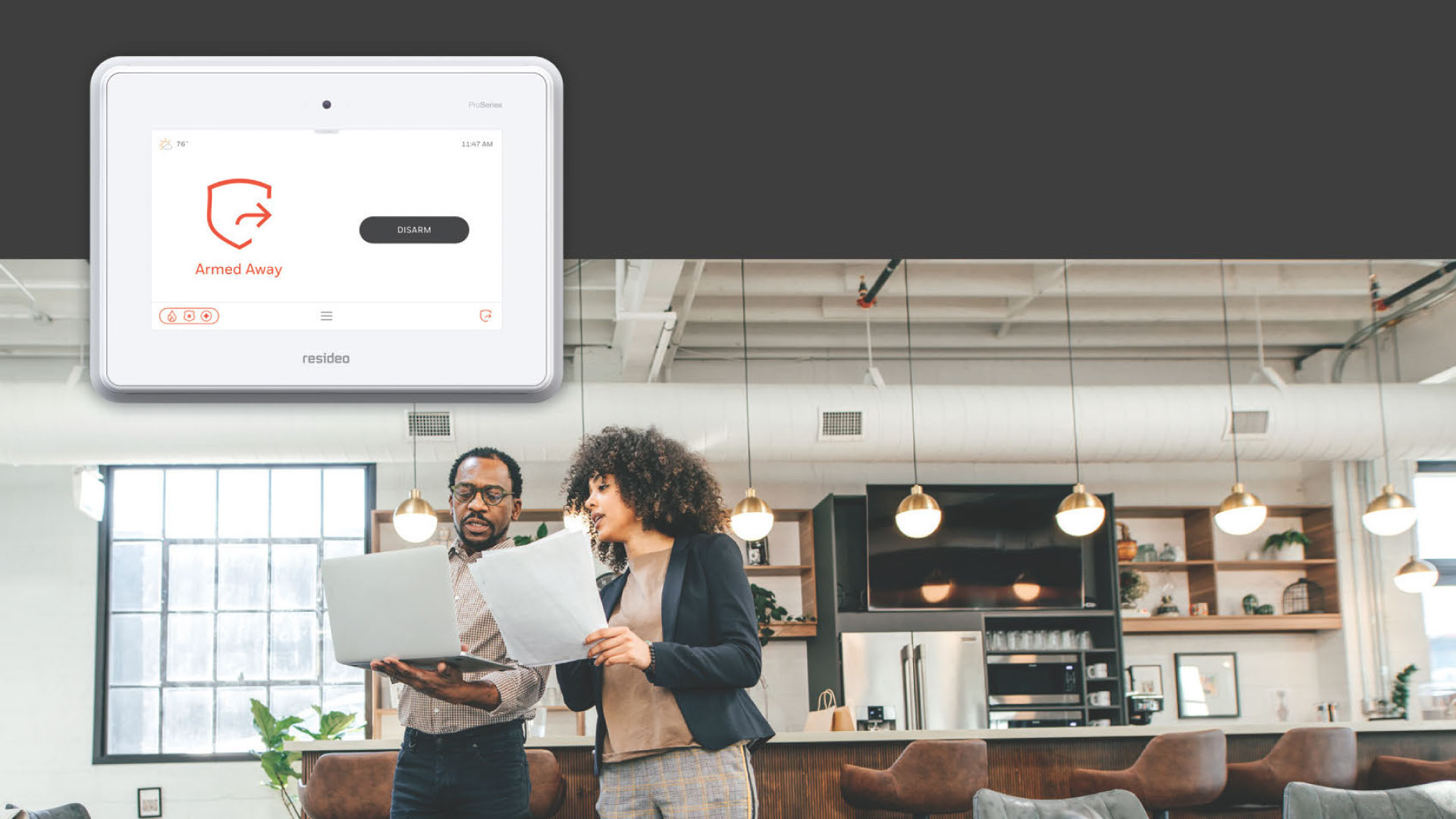 Your business is as unique as you are. As a business owner, nothing matters more than protecting your business and your employees. Whether you're looking for a system to help protect against intruders, alert you to potential hazards or just welcome you to the office, the ProSeries family has you covered. It brings security, safety and comfort together in a hassle-free package that's easy to control and grows over time alongside your business.
ProSeries products offer professionally installed security and safety, detecting intruders, fire, floods and carbon monoxide. It alerts you to movement and potential intruders ― reducing false alarms from employees operating the system incorrectly. What's more, 24/7 professional monitoring can verify alarms and alert appropriate first responders if necessary.
Along with professional security and life safety, the ProSeries family of products make your business smarter ― and allows it to be managed together, from one system. You can control your security settings, raise and/or lower your thermostat, adjust lighting and much more; all with the touch of a button.
Put simply, no matter how big or small your world, ProSeries products help you keep it safe and secure, wherever you are. Just sit back, relax and let us help you find the right solution so you can focus on what really matters.